Seven Rules on Defending the Dribble Drive
By: T.J. Otzelberger - South Dakota State University

Originally Published in: Time-Out Magazine

Provided by: National Association of Basketball Coaches

Being able to defend the dribble drive in today's game is critical for every team's success. Effectively containing the dribble will help eliminate your opponents' ability to penetrate gaps and reduce the amount of stress put on your defense.

In order to teach how to defend the dribble drive I have broken down my defensive philosophy into 7 Rules which I emphasize daily with my team. These rules allow myself and my coaching staff the ability to be very specific as to how we want our defense executed, but yet simple enough to teach efficiently. Notice I have a WHY with each of the rules. This gives a purpose for each rule being used/taught, which allows players to understand and grasp each concept in its entirety.

It is important to incorporate and practice each rule in every situation possible (drills, stations, and live play).

1. RULE: PICK UP THE BALL WHEN YOUR HEELS ARE ON 3PT LINE

Teaching Point: Maintain constant ball pressure and never let the offense get their hips square

Why? This minimizes transition opportunities and shrinks gaps early in possessions

2. RULE: LEVEL OFF THE BALL HANDLER

Teaching Point: Do not get beat to the outside of the defense (baseline or slot drives)

Why? There is less help, the defense is more vulnerable, and this will cause over rotation

3. RULE: ESTABLISH SHALLOW TRIANGLES

Teaching Point: When the ball is passed, players sprint to proper positioning/gaps during air time. The three points of every shallow triangle become your man, the defender in the gap, and the ball handler.

Why? This shrinks gaps and visually presents to offense that there are no driving angles

4. RULE: ATTACK THE CLOSEOUT

Teaching Point: Take a big first step, close out with two hands, and keep one hand up to contest

Why? Closing out with two hands enables defenders to keep their balance as they breakdown to their man, be quicker to react to the ball, and creates the ability to take away rhythm 3's or protect against the dribble drive.

5. RULE: BOUNCE ON TRIPLE THREAT

Teaching Point: Bounce, or give space, when the ball handler enters triple threat and keep hips in front. It is important to show your hands on the bounce. It is natural to put hands on a dribbler.

Why? You put yourself in position to guard the drive, or contest the shot

6. RULE: MAINTAIN ACTIVE HANDS

Teaching Point: Hands need to be above shoulders and kept there throughout each possession

Why? This activity level deters direct passes by giving a visual presence and will get defenses more deflections.

7. RULE: DO NOT OVER ROTATE TO THE BALL

Teaching Point: Maintain positioning and stay disciplined

Why? If the defense over rotates, maintaining proper rebounding position becomes extremely difficult and it creates long closeouts.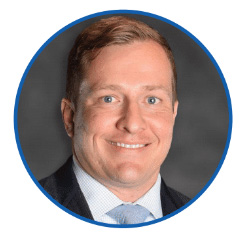 T.J. Otzelberger is in his second season as the head coach at South Dakota State University. A year ago, he guided the Jackrabbits to a Summit League championship, becoming the first team in the tournament's history to win three games in three days. SDSU lost to national runner-up Gonzaga in the first round of the NCAA tournament. Otzelberger was the recipient of the 2017 NABC Guardians of the Game Award for Education. At SDSU as well as during stints as an assistant coach at Iowa State and Washington, he has worked with local middle schools in the implementation of the Stay In To Win program, which focuses on student success and dropout prevention.