What is Coaches Insider?
Organized, dependable, and shareable education platform
Started in 2011 with the simple goal of helping coaches coach. Since that time Coaches Insider has built a content library of over 4,000 videos  featuring hundreds of different high level coaches in 9 different sports. This platform is for coaches who want to see new, topical, helpful content on an organized and dependable online platform. Once coaches create a FREE account they can save videos and notes in their profile, making the process of finding that great idea or drill extremely efficient. If you're looking to make an organized online coaching video library create an account TODAY!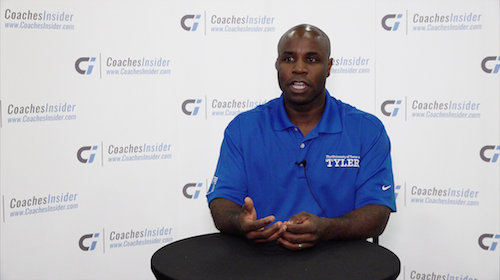 PARTNERS
Working together to improve Interscholastic Sports
Here are just a few of the national and regional associations who support our mission to simplify coaching so more can be involved and more can participate. With their help along with many others the Coaches Insider has been able to create a platform where school-based coaches and administrators can get all the education, news, and community resources they need to improve their schools and teams in their communities. If your organization wants to learn how they can be involved with the Coaches Insider, please contact us here.