More and more coaches are being hired that are not educators. They lack the formal training of supervision, technique instruction, warnings, medical assistance, safe playing environment, etc.
They just want to go do the x's and o's and don't understand all of the processes that take place in running a program, especially at the high school level.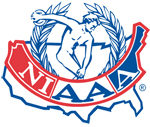 This material comes from an NIAAA Leadership Training Institute Course taught at the Indiana High School Athletic Administrators State Conference. For more information, you can view the NIAAA Course Catalog here.