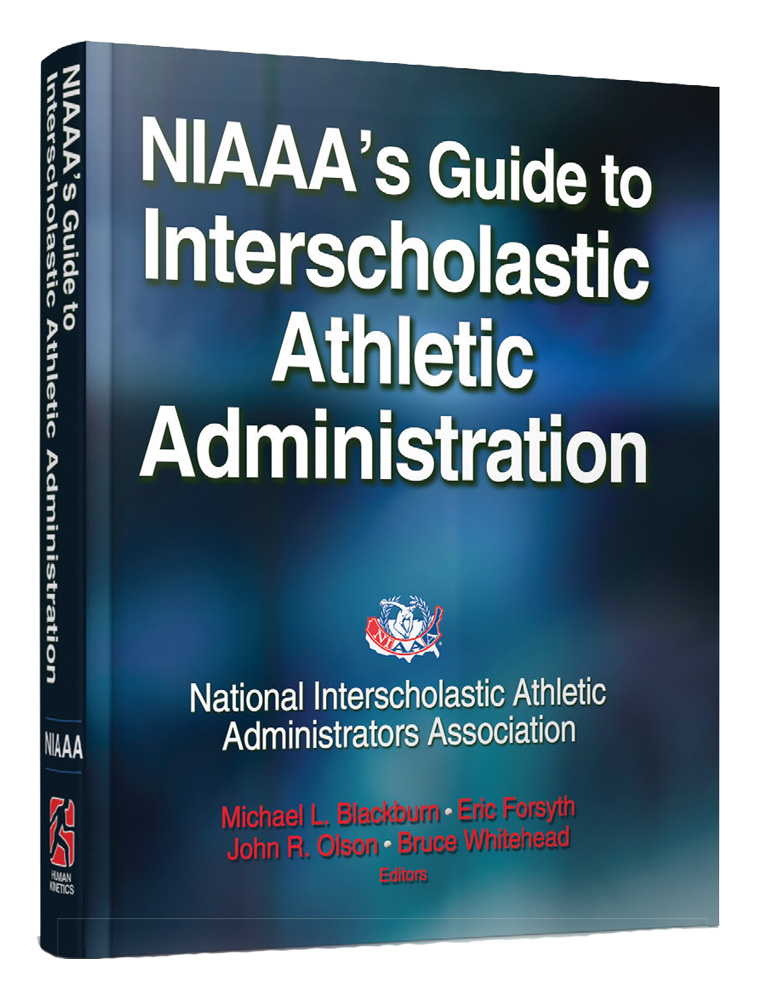 NIAAA's Guide to Interscholastic Athletic Administration presents an overview of high school sports administration from experienced athletic administrators across the United States. This resource helps readers better understand the athletic director's multifaceted role and confront several challenges they face:
Providing comprehensive professional preparation for athletic director candidates and continuing education for today's athletic directors
Aligning the goals of athletic programs and the conduct of coaches, athletes, and parents engaged in the program to the educational mission of the school, district, state and national governing organizations
Ensuring ongoing education in vital ares including student citizenship, staff support, safety, risk management and budget preparation
Making consistent efforts to provide equitable opportunities for participation and accommodate the abilities and interests of all student-athletes
NIAAA members receive a discounted price! Check you member newsletter for details.
Order online at www.HumanKinetics.com or call (800) 747-4457
Human Kinetics - The Information Leader in Physical Activity & Health