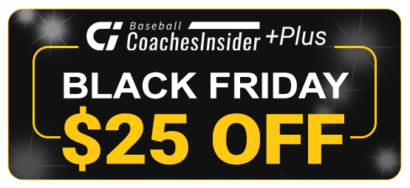 Baseball Coaches Insider +Plus
One-Year Subscription
$100
$75
Hurry, offer expires November 28, 2023!
Coaches Insider Members:
Log in here to place the order under your account.
Additional Access Options:
Click here for Monthly Access option.
Click here for Entire Staff Pass option.
Automatic Renewal:
After purchasing, you will receive 12 Months of access that will automatically renew at the full price. You can cancel the renewal at any time.
10 Day Money Back Guarantee:

If you're not satisfied with your purchased access during the first 10 days, we will refund your money.